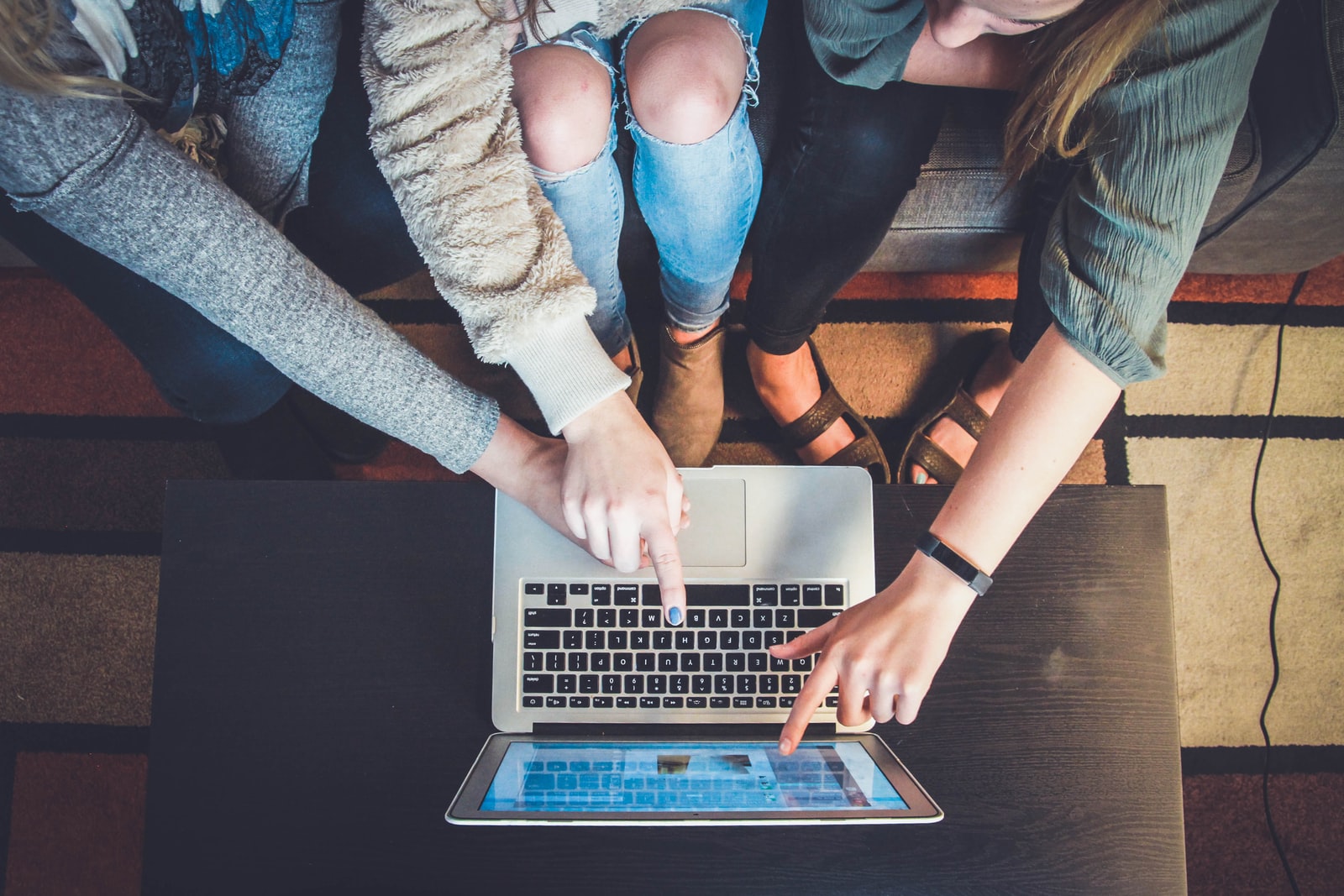 While there are a lot of website builders for beginners, nothing beats the work of professionals.
Whether you're a business owner or just a regular person who wants to launch a website, hiring a web development agency is always good. It's not cheap to do so, but the returns are well worth it.
That said, there are challenges when it comes to having professionals do the work for you. That is, it's hard to find a good web design agency. There are just so many out there to consider.
Here's a quick little guide on what you should look for:
1. A Portfolio
If you want to see the quality of work that a web developer can do, you need to check out their portfolio first.
You can also use a website builder like Jimdo to create a online portfolio without any coding skills.
Any web design company worth their claim should have this readily available on their website. A portfolio is a display of the agency's past work. Don't just view the portfolio at a glance; you should go and explore the websites as well.
Key things to look for are the speed at which the website loads and the intuitiveness of the menus.
If the agency has worked for a brand or blog like the one you're hoping to build, explore that website fully. It will give you a better look at what the agency can do for you.
2. Online Reviews
Google My Business, Facebook, and a lot of other platforms are great sources of reviews.
Reading client reviews from past customers is highly recommended. Ideally, you should be looking for any major complaints that people might have on the web designer. Checking for reviews is highly recommended because it gives you an unfiltered look at how it's like to work with the agency.
That isn't to say that you should avoid recently established web designers. You can still give them a shot but make sure that you're transacting with licensed and trustworthy agencies first.
3. Great Digital Footprint
How can you trust in the skills of a web designer if their own website isn't too good to begin with?
A good web designer should have a well-designed website themselves. It's basically their resume after all. Your research into their capabilities shouldn't stop there though.
You should also browse a designer's social media channels as well. It's fairly easy to draw out a lot of info from a web designer's website.
4. Easy To Talk To
Last but not the least is this.
Web development is a heavy and intensive task. There's a reason why you're going through all of this trouble in the first place. You want a great website for yourself or for your business!
That said, that people you hire needs to be not just well-trained and experienced. They must also know how to handle projects like this pretty well.
A good web design agency should be very communicative throughout the project. Even if it's just a small update, it's highly professional and recommended of them to coordinate with you  first.
5. Variety of Services
Ideally, you'd want a web developer that goes above and beyond building a website. Aside from being more convenient, it's more bang for your buck too.
A good web design agency should also offer hosting, security, and maintenance services as well. It's great to establish a long-term partnership with a web design agency. If that agency is able to provide you with every type of website-based service that you need, that would be a lot better.
Unlimited web design servives (like, for instance, ManyPixels) are a great option when it comes to be offered different types of services. And you won't have to ask for a new quotation each time your business will need a new design.
6. Certifications
Not all, but some web development agencies show off the certifications they've gotten over the years.
Those certifications are acquired from platforms like Udemy, Courserra, Google, and LinkedIn.  Basically, those are for training courses that they've completed. The show off the skill of the developer.
Look for up-to-date certificates as well. It's always good to invest in a web development agency that continues to work on improving their skills.
Having your own website built is a great investment. Moreso if you don't have the capacity to build a great website on your own.
Do they respond quickly to your queries online? What are their communication channels? Are they ready to respond to emergencies?
These are just some of the things you need to answer first.
As there are so many agencies to choose from, it's only right that you're more discerning about the people you choose to trust your future website with. Hopefully, this guide directs you to the right people.